Katie Wells, a veteran live-action and VFX producer, started her career in commercial production working as line producer with some of the industry's most legendary directors, including Ridley Scott, Jake Scott, David Lynch, Joe Pytka and Michael Bay.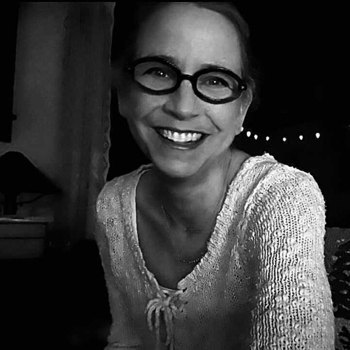 Katie advanced into management, working for David Fincher's groundbreaking production company, Propaganda Films as Executive Producer, where she managed clients and projects and worked alongside legendary directors, including, Michael Bay, Antoine Fuqua, Alex Proyas, Anthony Hoffman, and David Kellogg. She was an integral part of the creative pitches and oversaw all projects to completion.
All the innovative commercial work Katie produced pushed the envelope in filmmaking techniques and technologies, which led to her next opportunity to work with James Cameron's Digital Domain as Head of Commercial Production. She subsequently worked in senior management for multiple VFX companies, leading company restructuring strategies that targeted expansion in clients and projects.
Katie's well-rounded experience in both live action and visual effects, including consulting on features with major studios such as Riddick and Immortals as well as independent productions like Jesus Henry Christ and Bill and Ted Face the Music has led her to the next revolution in filmmaking, virtual production.
A natural, solution-based producer, Katie looks forward to the opportunities involved in creating new pipelines of production, while remaining focused on what excites her most across her career, using the tools of science, art, and technology to support the work of the world's top film makers to tell powerful, meaningful, and entertaining stories.
Katie holds a Bachelor of Science in Film from Ohio University.
She joins Versatile Media (Canada) as Executive Producer and Business Development for Versatile's newly created IP and co-production endeavors set to be produced utilizing state-of-the-art real-time technology. Katie is based in Los Angeles, California.
About Versatile Media
Versatile is a modern media company producing content with virtual production technology.
It is a global film studio founded in 1993. The company has over 400 creative and technical artists and R&D staff working together from its Hangzhou, Beijing and Vancouver offices.
Versatile's passion and purpose include bringing great stories to the large and small screens and creating a new generation of Sci-Fi focussed projects to the global market.
For more information on our technology or co-production opportunities. Please contact our team.
Roula Lainas , Marketing & Business Development Executive
Versatile Media Ltd. Vancouver, Canada
#filmversatile #versatilemedia