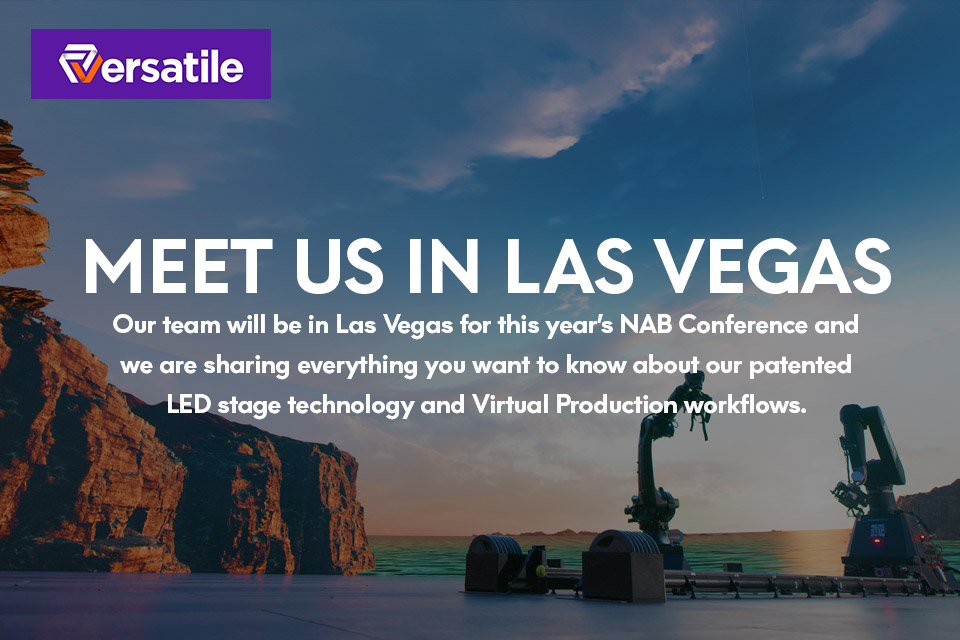 We have 3 exciting presentations, networking and news on our global expansion.
Saturday, April 23rd @ 2:40pm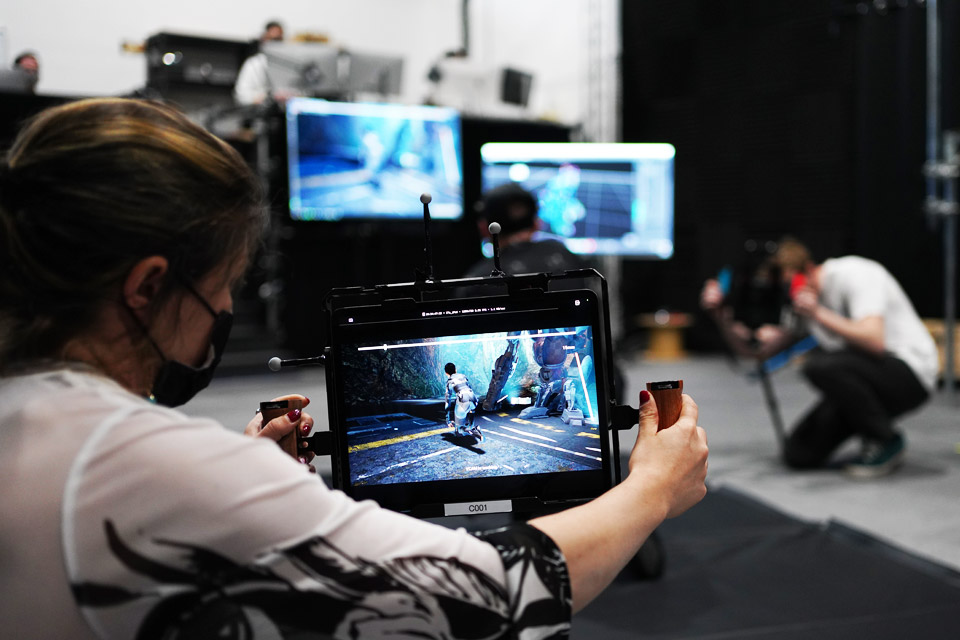 Kicking off NAB 2022, this years' Devoncroft Executive Summit, in its 12th year running, will showcase many of the industry's market research and the latest trends. Our VP, Steve Read is honoured to join industry veterans on a panel talking about virtual production and the future of filmmaking.
Sunday, April 24th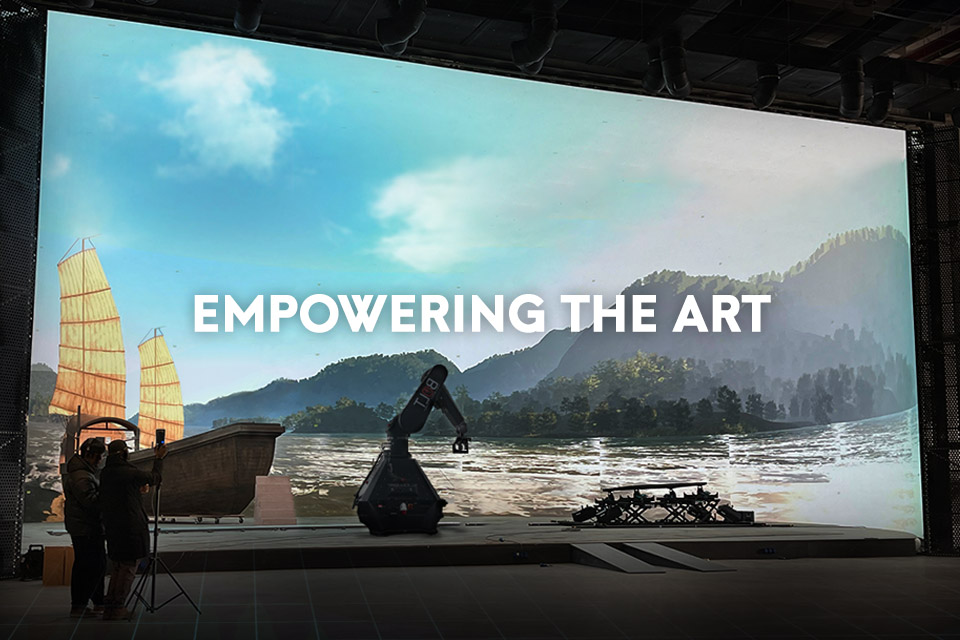 By invitation only, this year at NAB 2022 Absen, Versatile Media, and NVIDIA are co-presenting a virtual production solution unlike any other – The Versatile Stage.
We are presenting a new excellence in virtual production solutions and are excited to share the stunning results. From precise set-up of NVIDIA GPU power, customized Absen LED panels, to Versatile's patented brain-bar solutions that, together will set new industry standards. We are excited to share with filmmakers our innovations empowering the art of film.
The presentation will feature the debut of the sci-fi short film shot within The Versatile Stage, followed by an in-depth demonstration of how the film was shot in an immersive LED volume.
Directed by Leo Lee
On a distant planet, human explorers are forging a new future on a brutal, resource-scarce world. A mother and her young daughter battle for survival together, and sometimes against one another, as they fight to stay alive with humanity's punishing new rules. How far will mankind go to forge roots in a new, untamed environment? What endures when civilization is gone and survival is all that is left?
"Together with two of our key collaborators, Absen and NVIDIA, I'm very excited to share with everyone two of Versatile's creations: our film and the technologies and workflows we designed to empower the art of filmmaking." – Leo Lee, Founder and CEO, Versatile Media
Our collaboration with both ABSEN and NVIDIA are key elements to our LED volumes.
"NVIDIA has been working since our inception to empower artists with advanced technology to bring their visions to life. We're excited to join forces with Versatile Media and Absen at NAB to showcase the very latest breakthroughs in real-time production that will enable the next generation of creativity." – Rick Champagne, Global Media & Entertainment Industry Management, NVIDIA
Even though Sunday is an exclusive showing, the presentation will be open to the public on Monday, April 25 9:30AM at the Absen booth. Catch us in person or online live streamed via Absen channels at YouTube @Absen and on Facebook @LEDAbsen.
Monday, April 25th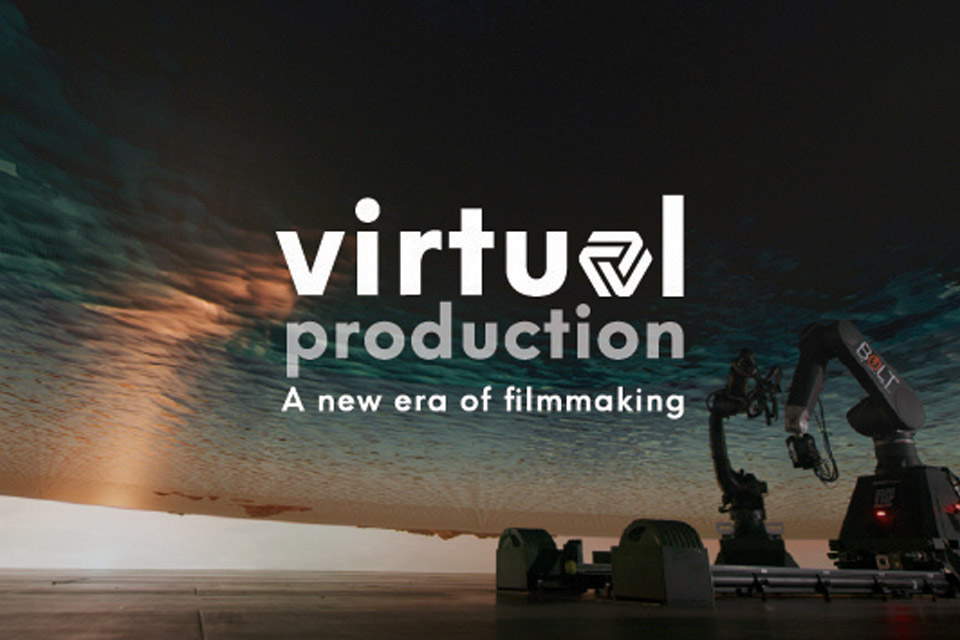 Glimpse of our Virtual Production workflow
The Dell Talks @ NAB 2022 is an open presentation hosted by Dell Technologies, NVIDIA and IABM. We are excited and honoured to be part of this series taking place at IABM's BaM Zone in N116, off the central boulevard of the Las Vegas Convention Centre. Join our VP for North America, Steve Read and both our Virtual Production Supervisors, Chelsea Shannon and Raphael Gaudin where they will present A New Era of Filmmaking covering our production workflow focused on the foundation of real-time filmmaking and moderated by Lorenzo Zanni, Head of Knowledge at IABM.
Planning on attending NAB? Drop by the Absen Booth #C8915 Central Hall and meet our team and learn about our LED and Virtual Production pipeline.